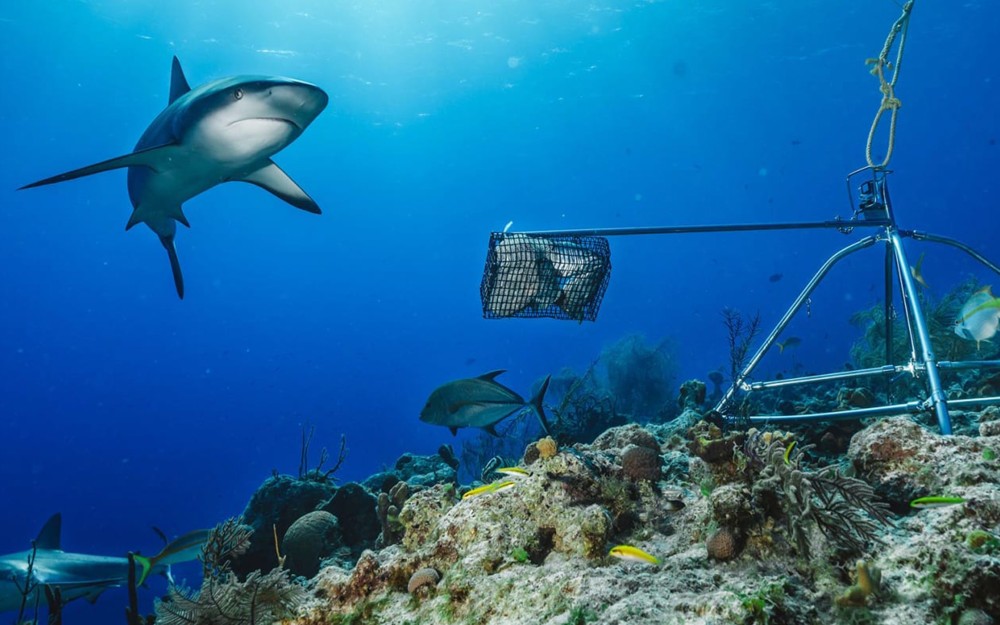 From the mangroves and algae mats of the Everglades to the brilliant coral reefs of the Pacific Ocean and the frigid lagoons of the Arctic, our scientists are exploring exotic environments and the animals, plants and other living things found in them.
We want to understand how these ecosystems keep in balance, and what threats they face. That means observing them as no one has before.
Our researchers are traveling to coral reefs around the world and collecting thousands of hours of video of sharks and rays. We're climbing out of helicopters in the Everglades to measure the microorganisms and nutrients that sustain the "river of grass." We're watching the massive goliath groupers off the coast of Florida, the alligators and bull sharks that lurk along our rivers, and the glowing creatures down in the darkness of the ocean's twilight zone.
The places we study are under attack. With oceans rising, warming and becoming more acidic, many of the food chains and other patterns that have sustained life are out of balance. We are racing to understand these complex and fragile systems and find ways to protect them.