The Boswell Laboratory for Marine Ecology & Acoustics is a research group directed by Dr. Kevin Boswell within the Institute of Environment at Florida International University (FIU).
The lab seeks to describe and understand the processes that influence and structure coastal and marine communities.
The lab aims to understand the processes that mediate behavioral and distributional patterns in coastal and marine organisms. The lab focuses on habitat and resource utilization, as well as predator and prey interactions and behaviors. Research in the lab varies geographically, with research in the Gulf of Mexico, Alaska, the north Atlantic, and the coastal waters of Florida.
Using advanced technology, like Autonomous Survey Vessels (ASV), lab researchers are able to access otherwise unavailable areas for observation and monitoring.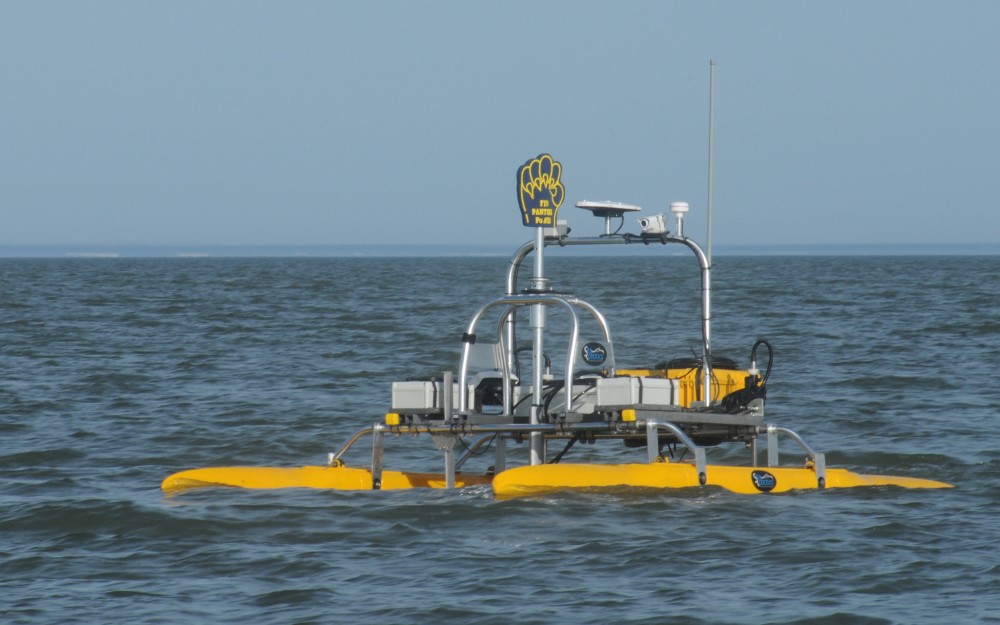 Research topics being examined in the lab include:
Arctic Coastal Ecosystems
Gulf of Mexico Deep Pelagics
Vertical Migration of Sound Scattering Layers
Broadband Acoustic Swimbladder Modeling
Goliath Grouper Spawning Aggregation
Autonomous Survey Platforms
Coupled Stressors Affecting Fish Behavior