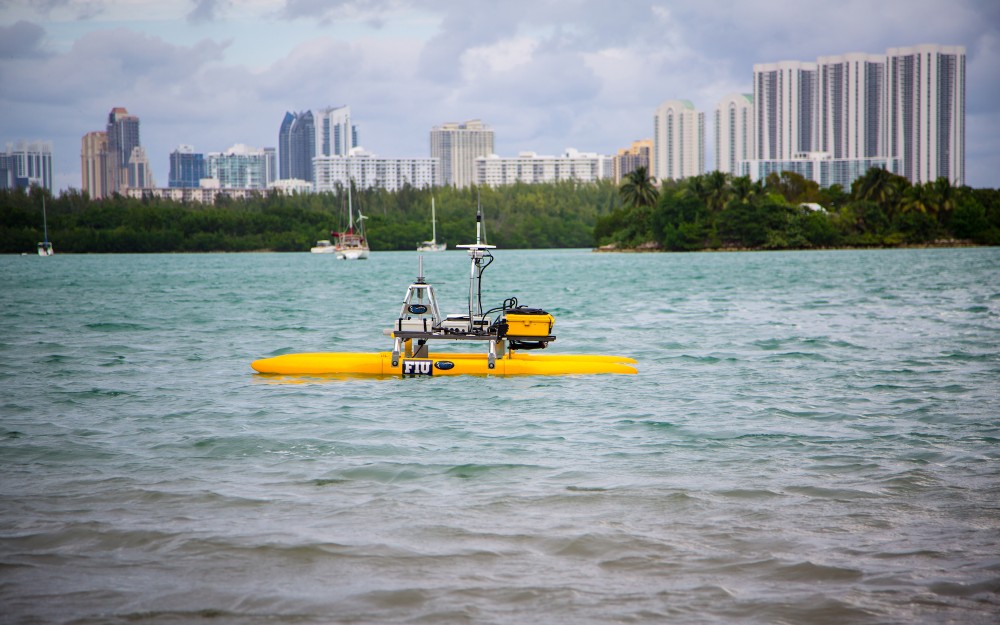 Exploring new regions of our oceans takes specialized equipment and methods. Our scientists are developing and using many tools and techniques, from the world's only undersea laboratory to drones to test water quality, and from spectrometers for detecting pollutants to acoustic sensors for tracking fish populations.
We have been watching many environments for decades, allowing us to respond quickly and effectively to challenges. When oxygen levels drop in Biscayne Bay, our autonomous vehicles are on and under the water finding trouble spots. When corals off the coast are threatened by acidity, we are observing how they react. When seagrasses in the Florida Keys are being killed off by nutrient overload, we can track the grasses' health and lead community projects to stop the damage.
Locally and around the world, we are pioneering technologies that will let us discover new species, ecosystems and solutions to environmental problems.