Anderson Lab for Tropical Rivers
The Anderson Laboratory for Tropical Rivers is a research group directed by Dr. Elizabeth Anderson within the Institute of Environment at Florida International University (FIU). The lab explores the natural history of tropical freshwaters and aims to understand how these ecosystems are being transformed by the realities of today's world.
The lab studies river alterations, climate change, human population growth, and introduced species, among others. And their mission is to translate this science into methods, policies, and approaches that can be used to sustainably manage or conserve tropical freshwater ecosystems.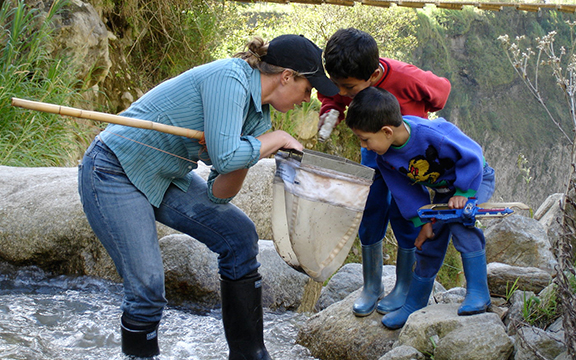 Research topics being examined in the lab include:
Flow-Ecology Relationships of Tropical Rivers

Human Dependence on River Flows

Ecological and Social Consequences of Introduced Species in Tropical Systems

Citizen Science for the Amazon

Living Andean Rivers