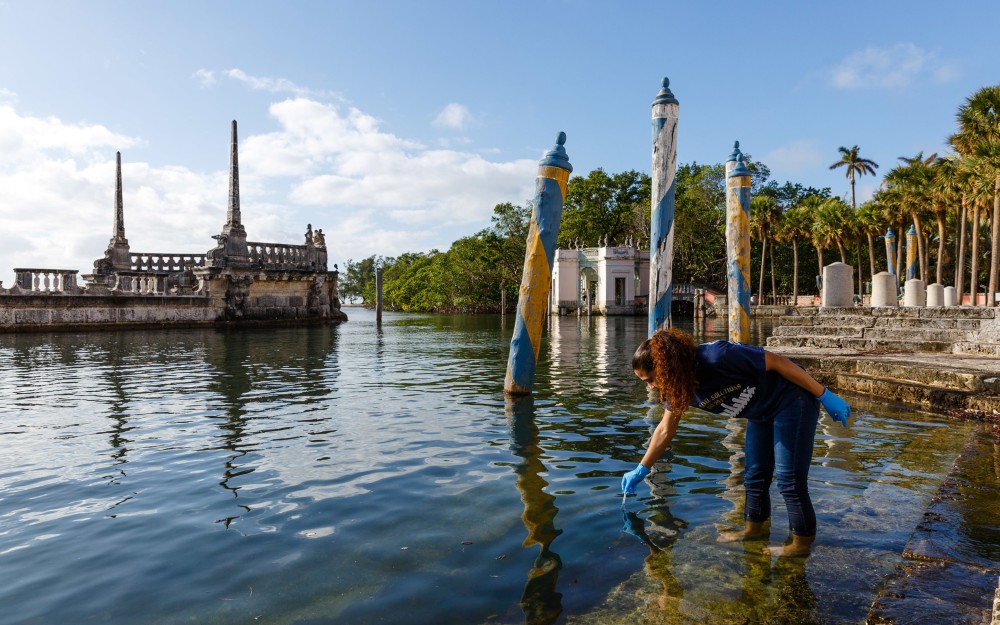 As the dangerous effects of climate change are appearing more and more around the world, our scientists are responding from one of the most threatened spots in America. We bring a combination of experience and innovation to the race to understand what's happening as the Earth gets hotter and the oceans rise.
For 25 years, we have been testing our local waters to gauge the effects of farming, industry, channelization and urban development. We know the environment here better than anyone, giving us a clear perspective on how it's changing now.
As new threats have come up, we've expanded our studies: We are tracking the health of mangrove forests, the effects of saltwater intrusion beneath our feet from Coral Gables to the Everglades, and how some of our coral reefs could adapt to survive in a more acidic sea. We are studying how animals react to the hurricanes that are coming more and more often, and how Miami-Dade is responding to worse flooding and king tides.
Adapting to a changing climate takes an incredible effort. Our scientists have a head start in exploring our options, and they are already working with partners in our community to face the challenge.