Scinto Lab for Freshwater Biogeochemistry
The Scinto Laboratory for Freshwater Biogeochemistry (FWBGC) is a research group directed by Dr. Len Scinto within the Institute of Environment at Florida International University. The FWBGC lab conducts biogeochemical research and monitoring to support the protection and restoration of freshwater ecosystems in South Florida and beyond.
The lab also performs a wide variety of field activities including water, algal/bacterial, soils and sediment sample collection using ISCO Portable Water Samplers and coring equipment. Climatic parameters (air, water temperature and depth) are measured using Campbell Scientific CR10 Measurement and Control Systems. We also measure other field parameters such as dissolved oxygen, pH, turbidity, conductivity using Hydrolab multi-probe data loggers and Lycor light sensors.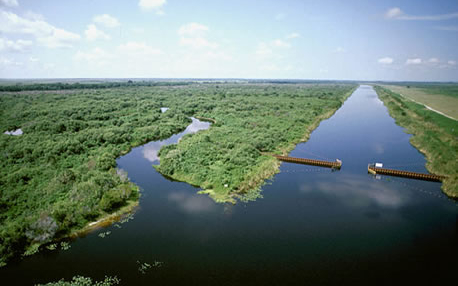 Research in the lab supports the programs of various government agencies, including the South Florida Water Managment District, Department of Interior, Army Corp of Engineers, National Park Service and Everglades National Park.