Gardinali Lab for Environmental Analysis Research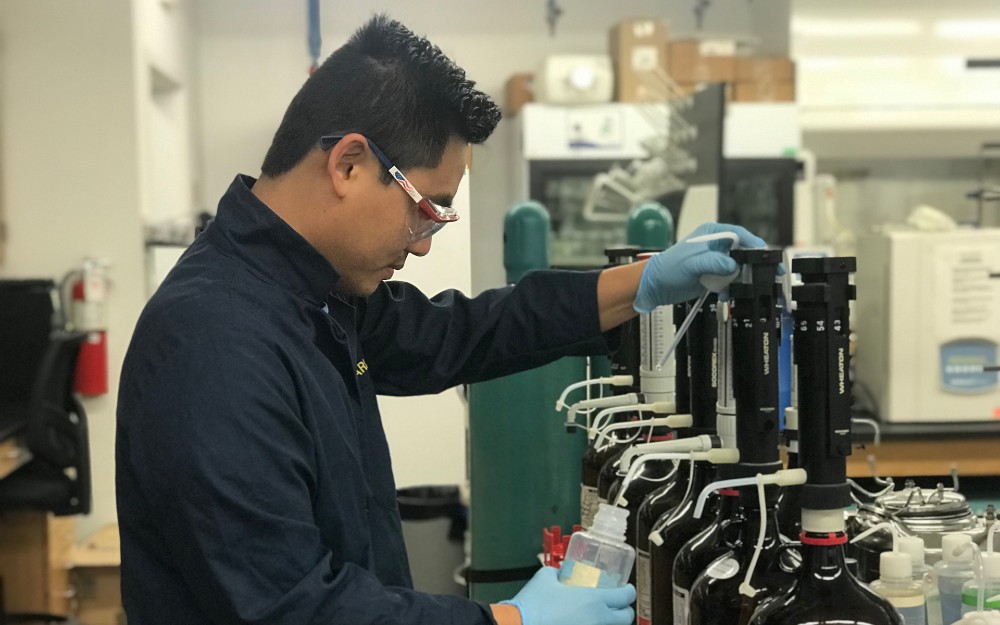 The Gardinali Laboratory for Environmental Analysis Research is a research group specializing in environmental chemistry and analytical mass spectrometry directed by Dr. Piero Gardinali.
The Environmental Analysis Research Laboratory (EARL) is a one-stop analytical facility equipped to develop novel analytical methods and conduct specialized trace organic analyses in a wide range of complex environmental samples (waters, sediments/soils, biological tissues and influents/effluents).
Most of the methods developed by EARL are aimed to achieve detection limits in consonance with the low-level concentrations of pollutants present in the relatively pristine biotic and abiotic compartments of South Florida's ecosystems. In addition to study legacy contaminants (pesticides, herbicides, hydrocarbons and toxic metals), the lab works on most emergent pollutants and specializes in the detection on tracers and indicators of human-derived wastewater and the fingerprinting of water sources to establish provenance. Through the use of ultra-high resolution mass spectrometry EARL generates information on environmental samples to address both target, suspect (metabolites and transformation products) and non-target analytes.
Additional interest of the research group include environmental and aquatic toxicology, implementation of large-scale environmental assessment projects and the development of predictive tools for environmental assessment of regional ecosystems. Located at the Biscayne Bay Campus, the lab is valuable resource to address pollution issues in Biscayne Bay through interdisciplinary collaborations.
Some of the lab's research areas include:
Environmental Analytical Chemistry
Advanced Mass Spectrometry – Novel ionization sources – High-Resolution mass Spectrometry
Source Fate and Transport of Legacy and Emergent Contaminants
Environmental Monitoring and Assessment
Non-target Analysis of Complex Environmental Mixtures
Tracking of Human-derived Wastewaters in Coastal Ecosystems
Chemistry and Toxicology of Crude Oils and Dispersants
Environmental Forensics
Comprehensive Characterizations of the Exposome
3D-Printed and IoT Solutions for Environmental Chemistry Applications