The power of the Aquarius lies in its flexibility. Saturation diving gives aquanauts 10 times more bottom time than traditional divers normally have to conduct studies and training. For projects and events requiring more time in the habitat - hours to overnight stays - but with limited time outside, Aquarius offers 1-Atmosphere operations (1ATA), which can accommodate up to six certified divers. Visiting Aquarius for up to an hour using standard scuba diving protocols is also possible.
Diving Capabilities
View the new policy for research diving during the COVID-19 pandemic, effective June 2020
View our rates:
No matter how the lab is used, continuous power and telecommunications capabilities make Aquarius an ideal platform for research projects, advanced sensor development, long-term monitoring of coastal oceans and coral reefs, and education and outreach. Web cameras operate during missions with cameras inside and outside Aquarius. Live broadcasts (webcasts and special video-conferencing opportunities) are often conducted involving schools, museums, and aquariums across the country.
Facilities & Vessels
Learn about the locations, boats and equipment that support divers at Aquarius Reef Base.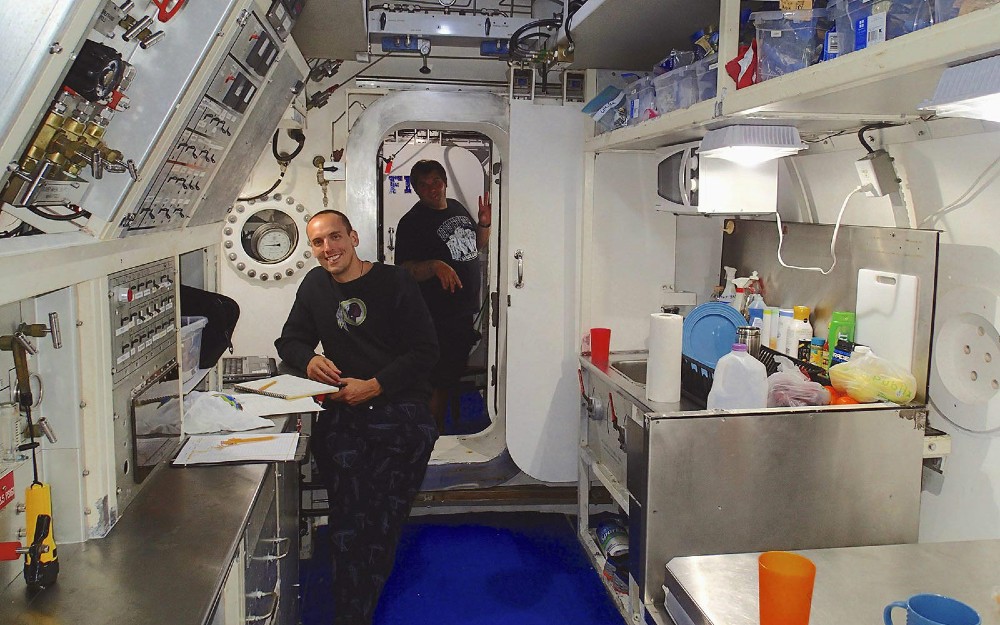 Weather and Ocean Data
Use these resources to help gauge conditions and make the most of your time in the Aquarius habitat.