Title:

Industrial Hemp Pilot Project: Variety Selection, Cropping System Development

Principal Investigators: Krishnaswamy Jayachandran
Funding Amount: $75,000
Funding Source: Green Point Research, LLC
Timeline: 06/2020–06/2021
Industrial hemp (Cannabis sativa) is reemerging as an alternative crop for Florida.
In 2018, the US government amended the Farm Bill, which defined industrial hemp as the Cannabis sativa L. with a Δ-9-tetrahydrocannabinol (Δ-9-THC) concentration of 0.3% or lower on a dry weight basis.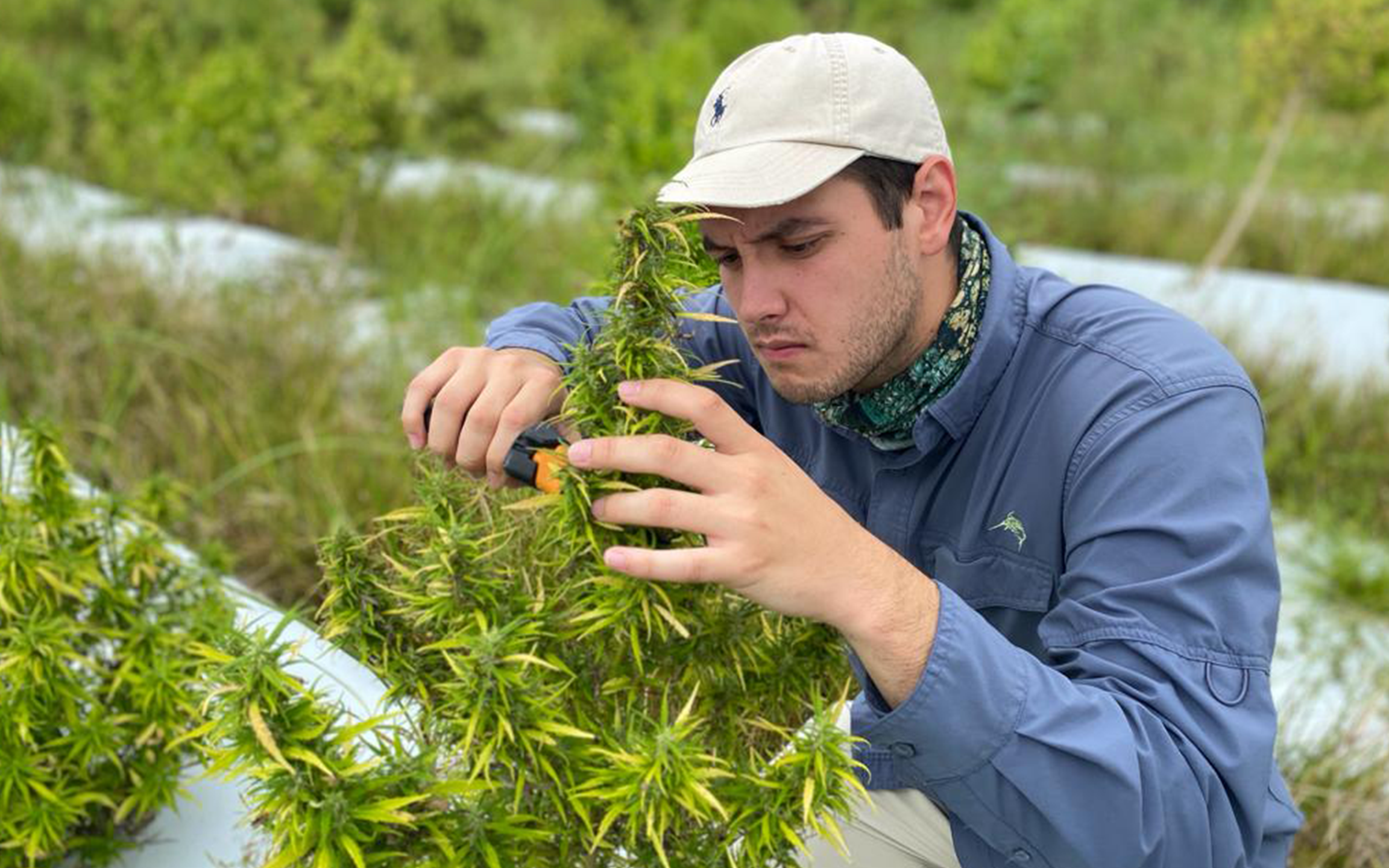 With a wide range of known applications, this multifaceted crop can be used to produce food, fuel, personal care items, pharmaceuticals, and many more.
To support the establishment and production of the hemp industry, preliminary scientific research must be conducted to assess crop viability. An industrial hemp pilot research project was approved by the Florida legislature with regulation of the pilot project established through the Florida Department of Agriculture and Consumer Services.
The purpose of the FIU Industrial Hemp Pilot Project is to:
help identify industrial hemp varieties apt for Florida's diverse agronomic and environmental conditions;
establish management practices for the cultivation of industrial hemp;
assess industrial hemp varieties for approval for cultivation in Florida