Title: "

E

volutionary Reversals" in Hormonal Modulation of Growth-regulatory Gene Networks

Principal Investigators: Christian Cox
Funding Amount: $304,766
Funding Source: National Science Foundation
Timeline: 03/16/20–08/31/21
The hormone testosterone is classically viewed as a promoter of growth, but this generalization is based on model species in medicine, agriculture, and aquaculture. In most of these model species, males also happen to be larger than females. However, in several lizard species in which females are larger, testosterone inhibits growth. This raises the intriguing possibility that, far from being hard-wired, the effects of testosterone (and other hormones) on growth and other processes may change considerably during evolution.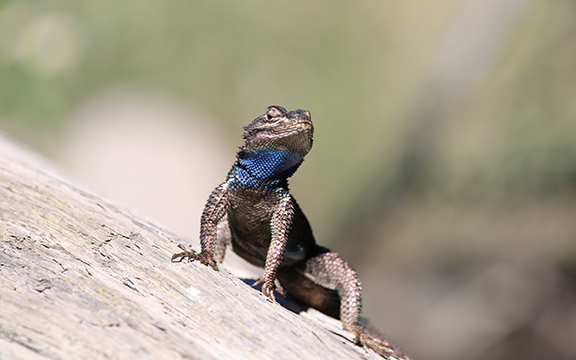 This project will test for such "evolutionary reversals" in the hormonal regulation of growth across lizard species. These species have been selected to span repeated evolutionary shifts between those in which males are larger and those in which females are larger. By simultaneously characterizing the effects of testosterone on the expression of thousands of genes, this project will also determine how such "evolutionary reversals" in the hormonal regulation of growth are accomplished at the genetic level.
The results of this collaborative study will broaden understanding of the endocrine system. It may also challenge generalizations derived from traditional animal models by investigating how closely related species evolve different responses to the same hormone. The project will also contribute to filling national teaching needs and will involve high school teachers in research experiences in an intensive summer program.
Read this related FIU News story about how parasites may help curb the spread of invasive lizards. Find out more about this and related projects from our Cox Lab of Integrative Evolutionary Biology.