With support from the Batchelor Foundation and the William R. Kenan Jr. Charitable Trust, we are taking the National Tropical Botanical Garden and Dr. Fairchild's mission and legacy to new heights.
We are building our research center in lots adjacent to The Kampong in Coconut Grove, Florida, where Dr. Fairchild lived and performed much of his research, and where many of his historical plant collections still exist today.
By drawing inspiration from a location with a legacy of scientific exploration and discovery, our research center will continue to be Florida's leader in exploration, conservation and management of tropical plants.
We focus on issues important to South Florida such as:
Preserving tree canopy
Fighting invasive plant species
Researching life-saving medicines from plants
Finding ways to mitigate the effects of climate change
Our Research Center
The building design was developed by a committee including our faculty researchers, members of The Kampong Board of Governors, and representatives from the FIU Facilities Construction office.

It calls for offices, work areas, meeting and research space to teach tropical botany courses at post-graduate levels and to store and conduct research on tropical plant specimens collected from around the world. At the forefront of impact from climate change, our center will also be the home to experiments on plant resilience and adaptation.

Final concept plans are being reviewed for a two-story LEED-certified structure that is designed to minimize the building's footprint on the site. Most importantly, plans prioritize the preservation of the integrity of the forest canopy and landscape in a manner consistent with the adjacent Kampong, and in accordance with the building codes of Coconut Grove and Miami-Dade County.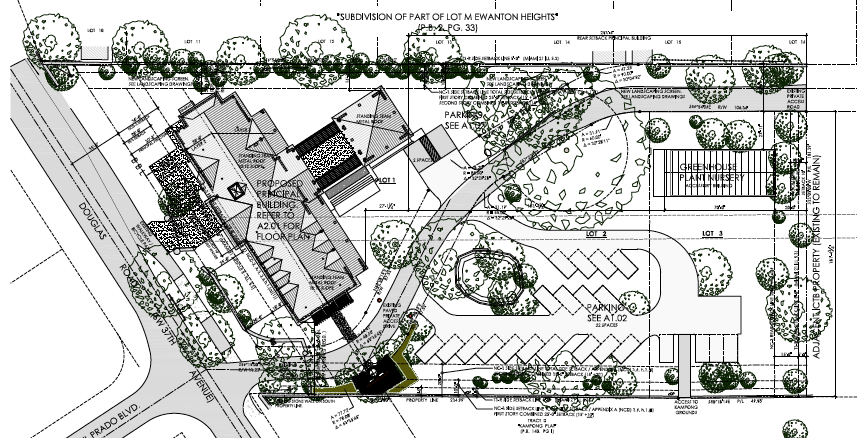 The building is anticipated to take approximately 13,600 square feet of AC space with a footprint of around 9,800 square feet. The structure will include oolite exterior walls, roof gables and dormer windows that reflect some of the original vernacular architecture from the site and surrounding areas of Coconut Grove.
How the Research at The Kampong Helps Our Community
While the research taking place at our facilities is crucial, our facilities will also be adding value to the neighboring community. Here are a few ways the local community will be improved with FIU's research center:
Once complete, neighbors will have access to the grounds for garden tours, and other environmental/educational opportunities.
We are the hub for the Grove ReLeaf citizen science network. Our center will serve as a training site for participating partners.
Permanent facilities will greatly reduce the number of weekend events held on the grounds by outside groups, reducing the traffic to the neighborhood.
In addition, current parking facilities will be improved with turf pavers that will minimize runoff and soil damage.
Want to Know More?
To answer the demand for accurate information from community leaders excited about this project, we have prepared answers to a number of frequently asked questions.