IRES Tropical Biodiversity Training Program
Due to ongoing travel restrictions, the 2021 program has been suspended.
About the Program
The IRES Tropical Biodiversity Training Program is a three-week training program for eight US-based graduate students will be integrated into an existing successful field-training program in French Guiana.
The goal of the program is to serve as a training platform for the next generation of biodiversity scientists. In the face of accelerating global changes, there is urgent need to document and understand tropical organisms. However, the number of well-trained organismal biologists who can achieve this pressing work is not enough to match the speed of these anthropogenic changes. This program aims to address this crisis.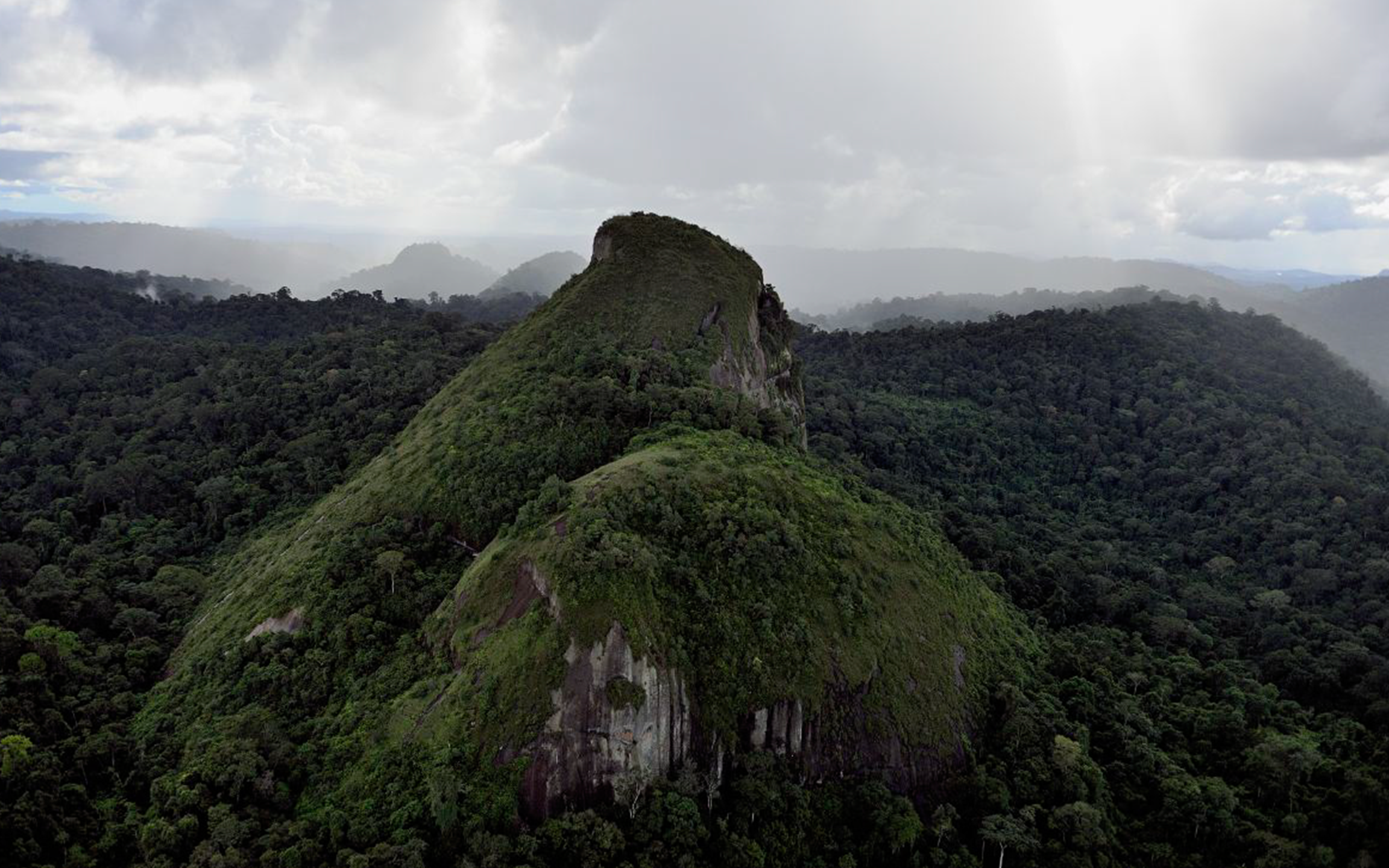 Students accepted into this program will take advantage of a unique opportunity to complete field-based training cataloging and analyzing tropical biodiversity. In addition, they will be integrated with an existing successful training program in French Guiana, supported by the French-designated LabEx (Excellence Laboratory) Center of Amazonian Biodiversity Research (CEBA) and the expertise of world-class professionals in tropical ecology. Participants will be prepared with lectures by researchers from FIU and the LabEx CEBA, and they will complete hands-on field projects leveraging the extraordinary infrastructure of permanent field research sites and laboratories available in French Guiana.
The project addresses four complementary sections:
Fundamental understanding of the taxonomy of major groups of organisms. We will use three understudied groups: trees, arthropods and fungi, as examples to present methods for sampling, identifying, and cataloguing taxonomic groups, while testing hypotheses about the handling of diverse groups with associated uncertainty.
Integration of species functional strategies that influence their distributions, demography, and responses to resource gradients and environmental changes. Using the same groups of organisms, students will learn the methods to accurately quantify functional tropical diversity, in the field and in the lab. 
Statistical analyses and modeling exercises. Students will be trained in the latest methods to describe biodiversity that integrate the skills learned in taxonomy and functional ecology with the latest statistical tools, to strengthen their capacity to develop and understand models predicting the response of tropical biodiversity to global changes.
Integration of a social component that appreciates the culture and experiences of forest-dwelling peoples. We will leverage the unique social situation of rural communities in French Guiana and explore their approaches to forest management, the consequences of management decisions, and discuss the potential balance between biodiversity and livelihood strategies in biologically rich areas.
Mentors
We pair students with mentors from the Institute of Environment who can provide leadership and guidance in completing research projects and manuscript completion. While students will have a primary faculty member to work with, the program offers collaborative, interdisciplinary support from all researchers involved.
International Faculty
Jérôme Orivel, 

French National Centre for Scientific Research

 (CNRS); 

UMR Ecologie des Forêts de Guyane (ECOFOG)

Heidy Schimann, 

French National Institute for Agriculture, Food, and Environment (INRAE);

 Ecologie des Forêts de Guyane (ECOFOG)

Stéphane Traissac, AgroParisTech

Sabrina Coste

, 

Université de Guyane

Mélanie Aubry-Kientz

, UMR Ecologie des Forêts de Guyane (ECOFOG)
Eligibility
Potential students must be U.S. citizens, U.S. nationals, or permanent residents of the United States
Applicants need to be enrolled in a thesis-track graduate degree related to biodiversity science
It is strongly advised that prospective students complete BSC 5935: Topics in Biology- Biodiversity Across Ecosystems
How to Apply
The application announcement will be made in Fall 2020. Applications will be reviewed in early February. All applicants will be officially notified of their status (acceptance/rejection) by email in mid-March.
Applicants will be expected to submit the following items:
Unofficial copy of all relevant college transcripts
CV
Letter of Intent
If you have any questions, please email environment@fiu.edu