Harborne Lab for Tropical Fish Ecology
The Harborne Laboratory for Tropical Fish Ecology is a research group directed by Dr. Alastair Harborne within the Institute of Environment at Florida International University (FIU).
The lab works on a variety of topics related to the ecology and behaviour of Caribbean and Pacific coral reef fishes, and the impacts of environmental change. A key component of the research conducted in the lab is to assist reef conservation.
By providing new insights into the ecology of reef fishes, we aim to provide a greater understanding of the impacts of environmental change and assist the effective design of conservation initiatives such as marine reserves. This research agenda was established and continues in the Caribbean, but also extends to the Pacific.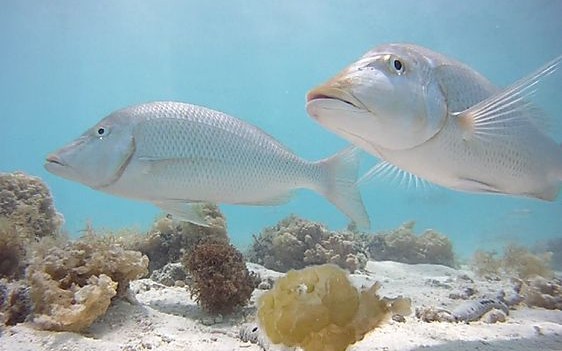 The following is an overview of some of the lab's current and future research interests in the ecology and conservation of coral-reef fishes:
Effects of environmental change on reef fishes

Modeling and mapping fishing pressure and fish stocks

Ecology of fish on Pacific reef flats

Mangrove, seagrass, and patch reef habitats

Marine reserves