Title: Hurricane Irma Effects on Florida Everglades Mangroves: Assessment of Resilience and Trajectories of Recovery
Principal Investigator: Edward Castaneda
Funding Amount: $167,481
Funding Source: National Park Service
Timeline: 05/01/20–12/31/22
Edward Castaneda studies the impacts that hurricanes can have on mangrove forests. Despite the destructive effect of hurricanes on mangrove forests in tropical and subtropical latitudes, hurricanes are major drivers controlling soil fertility gradients in the Florida Everglades mangroves, and therefore represent a positive influence in maintaining observed mangrove spatial distribution and productivity patterns.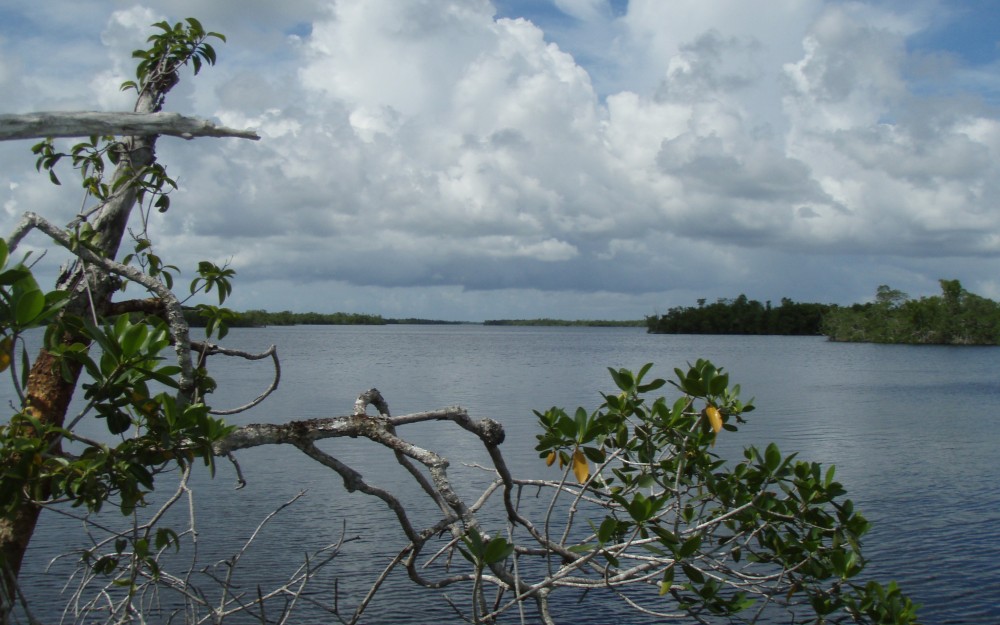 Hurricane-induced mineral inputs to near-coast mangroves in the Everglades enhance phosphorus (P) concentrations in soils, increase plant P uptake, promote soil elevation gains relative to sea level, and facilitate rapid forest recovery following disturbance. The response of mangroves to large-scale P fertilization from hurricanes may be an important adaptation of neotropical mangroves in the Gulf of Mexico and the Caribbean region to withstand the impacts of both sea-level rise and P limitation.
Read about the project in this FIU News article or dive into the study's publication published in the journal Proceedings of the National Academy of Sciences.