Title: Grove ReLeaf
Principal Investigator: Christopher Baraloto
Funding Source: Florida Department of Agriculture and Consumer Services; private donors
Timeline: Ongoing
Urban trees bring nature into our neighborhoods, and they provide a myriad of ecological benefits. They are accredited with cooling down temperatures; improving air quality by absorbing pollutants; attracting wildlife- and as a result increasing urban biodiversity; providing food such as fruits and nuts, and mitigating the impacts of climate change. In addition, trees are linked to increased property values and improved mental wellness by helping to reduce stress.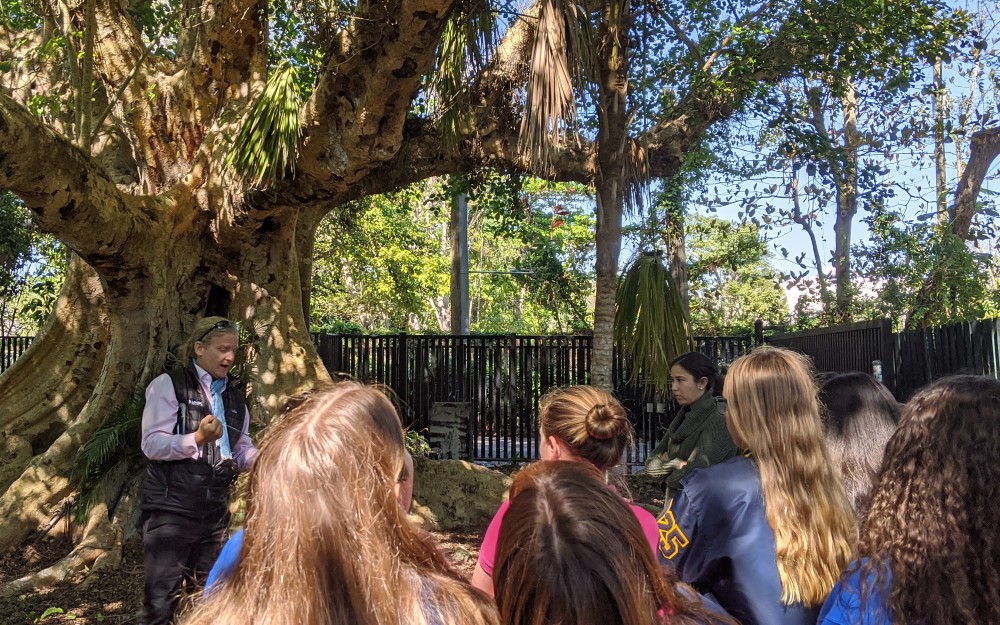 Grove ReLeaf aims at understanding the canopy composition of Miami, particularly the in neighborhood of Coconut Grove.  The program works to valuate tree canopy cover by determining the eco-benefits associated with trees. Using a web-based application, our team measures and identifies trees in public areas. In addition, we work with community groups interested in gaining plant identification and inventory skills to contribute to our data.  In 2020, our team added over 2000 trees to the inventory. In 2021 we are expected to double that number while training volunteers and advancing botany education. 
The importance of trees cannot be understated, and with city populations continually increasing, urban tree management should remain an important focus of policy. With 20% tree canopy, Miami falls under the 30-40% canopy cover target for urban areas. In 2017, the widespread loss of trees after Hurricane Irma demonstrated the urgent need for a mandate for proper management of trees across Miami-Dade County. Partnered with the Miami Dade Heritage Trust in the Miami Canopy Coalition, we expect our data to be useful in city and county policy and conservation initiatives.