Advancing Marine Conservation Research
The Brinn-Heithaus Aquaculture Project, led by principal investigators Heather Bracken-Grissom and Richard Brinn, will be integral to aligning sustainable fisheries, food security and conservation. This pilot program will implement a state-of-the-art aquaculture facility at FIU's Biscayne Bay Campus to research ecological enhancement and remediation using endemic keystone species such as herbivorous sea urchins. The project will also support research and education opportunities for undergraduate, graduate and high school students, as well as outreach to K-12 schools and the local community.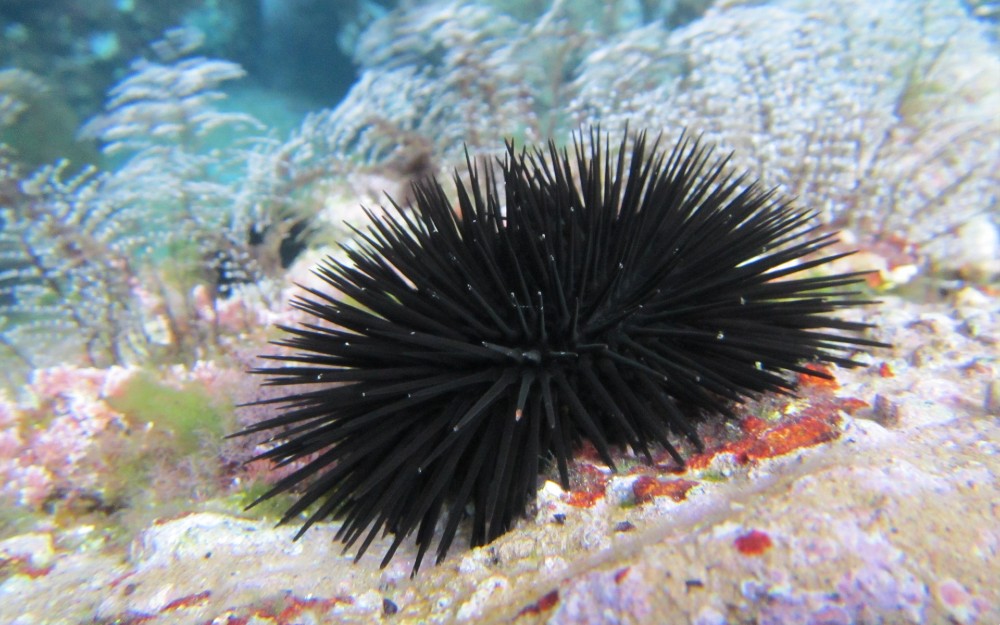 Sea urchins have been a food source in the United States for well over 40 years. Although they are used as a prolific fishery in many areas, sea urchins have been overharvested, and their population has declined dramatically.
Major disease outbreaks in 1983-84 caused significant deaths of sea urchins throughout Florida, the Bahamas and the Caribbean, wiping out 95-99% of some local populations (Carpenter, 1988). Using grazer stock enhancement could be a viable way to save our coral reefs and keep them healthy for future generations.