Title: RCN-UBE Incubator: Incorporating a short but intensive botanical experience into formal college courses to alleviate plant blindness among undergraduate STEM students
Principal Investigators: Javier Francisco-Ortega, Hong Liu, Melissa McCartney
Funding Amount: $

53,657

Funding Source: National Science Foundation
Timeline: 09/01/19–08/31/21
Plant blindness is the widespread lack of awareness of plants in one's environment by the general public. At an undergraduate level this has consequences regarding how our highly skilled future workforce will value plant conservation, services, and research.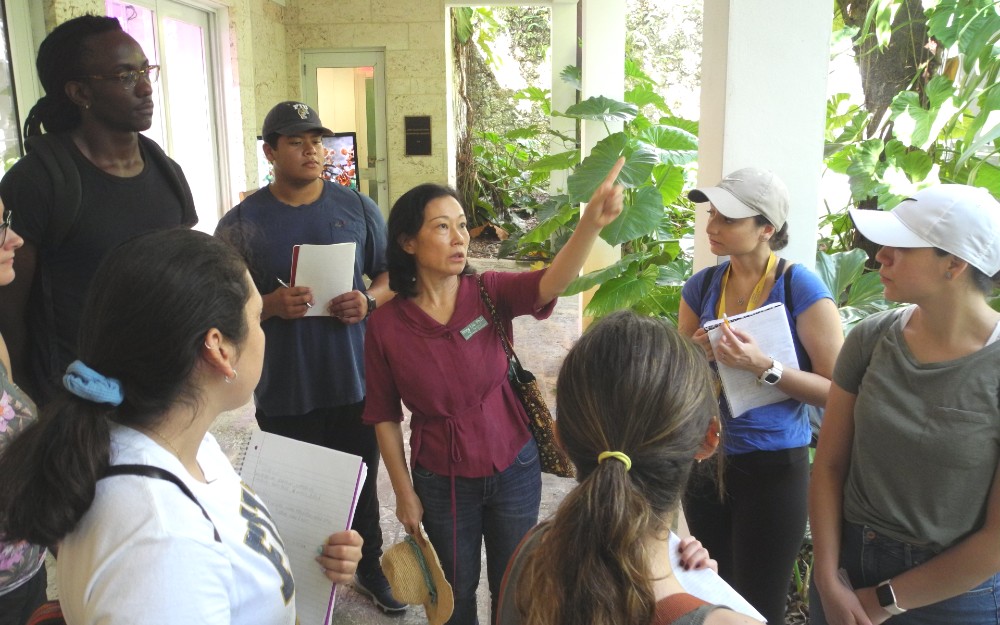 Starting in 2016, the team has developed educational initiatives centered in Fairchild Tropical Botanic Garden (FTBG) to identify and alleviate plant blindness among freshman undergraduate students. This educational project focuses on FIU undergraduates who are taking one of the two introductory courses of biology. Graduate/undergraduate students and botanists working in FTBG have also actively engaged in this initiative. Preliminary results have led to a project funded by NSF to discuss future educational actions on this issue. This new project involves the participation of other US universities and botanic gardens.
Learn more about results of this project in The Tropical Garden, the magazine of Fairchild Tropical Botanic Garden.