Price Lab for Hydrogeology
The Price Laboratory for Hydrogeology is a research group directed by Dr. Rene Price within the Institute of Environment at Florida International University (FIU). The lab focuses on research about chemical hydrogeology, ecohydrology, stable isotope hydrology, saltwater intrusion and sea level rise.
Dr. Price and her team use natural geochemical tracers, including the stable isotopes of oxygen and hydrogen, to track water flow and chemistry throughout the hydrologic cycle. They also investigate water-rock interactions in carbonate aquifers, seawater intrusion and sea level rise.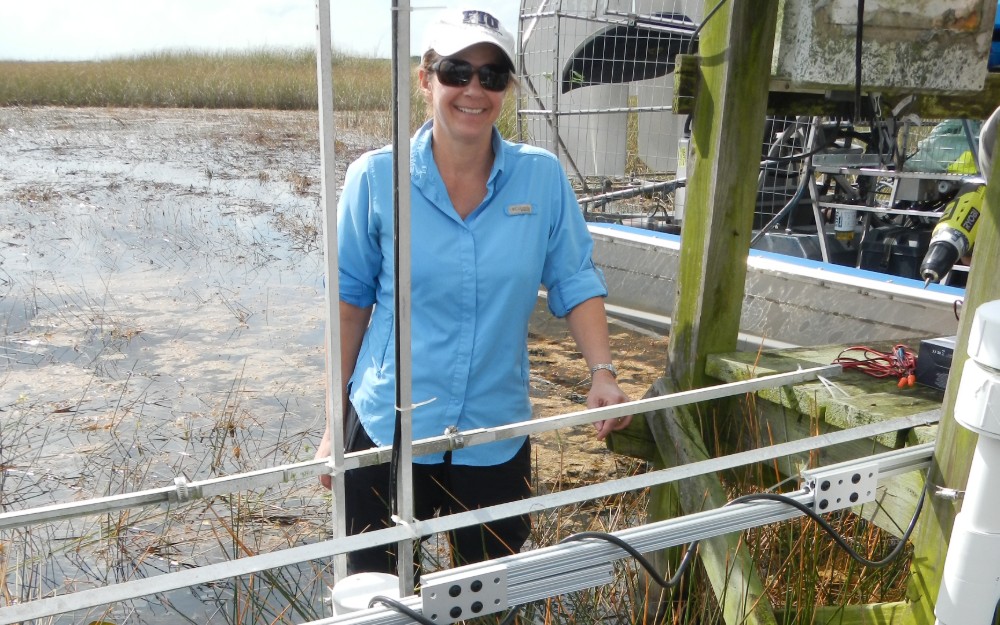 The lab is engaged in several projects, including:
Florida Coastal Everglades LTER Program
CREST-Center for Aquatic Chemistry and Ecotoxicology
Loxahatchee Impound Landscape Assessment (LILA)
Deering Estate Rehydration Project
Florida Bay Lakes Project 
Sea Level Rise Initiatives