The Medina Aquarius Program provides an ideal combination of research, education and outreach that is both vital and timely. Since Aquarius' deployment in 1993, Aquanauts and their support teams have used Aquarius to address critical challenges facing scientists and policymakers.
Aquarius was built in Victoria, Texas, in 1986 by Victoria Machine Works. Underwater operations first began in the U.S. Virgin Islands, in St. Croix's Salt River Canyon (now a national park and previously home to Hydrolab, the predecessor to Aquarius), in 1988.
After 13 missions (and Hurricane Hugo), Aquarius was relocated to Wilmington, North Carolina, in 1990 and refurbished over an 18-month period by the National Undersea Research Center at the University of North Carolina Wilmington. In 1993, it was deployed at its current location in the Florida Keys National Marine Sanctuary.
Aquarius Interactive
The 360-degree images allow you to splash down to Conch Reef and take a virtual tour of the Aquarius undersea lab, the life support buoy and adjacent coral reefs.
Exterior
Click and drag to explore the outside of Aquarius Reef Base.
Interior
Tour the inside of Aquarius reef base. 
Locations
Reef Base
Situated within a marine sanctuary in the Florida reef tract, Aquarius provides invaluable access to one of the most biologically diverse and economically valuable ecosystems on earth. It sits on the most extensive living coral barrier reef system in contiguous U.S. waters - third-largest in the world. Coupled with its unique capabilities, it is one of few sites ideal for undersea equipment testing and training for study and exploration in extreme environments such as space.
Notice to boaters and divers: the portion of Conch Reef where Aquarius is sited is designated as a Florida Keys National Marine Sanctuary Preservation Area and is NOT open to divers, snorkelers or fishermen.
Shore Base
The shore base provides a staging area for marine operations and education and outreach activities. It includes:
Watch desk - mission control. During missions, the watch desk is staffed around the clock. The life support buoy transmits real-time data from Aquarius and work sites back to shore. Data can be transmitted to anywhere in the world, tracking status of generators and compressors; life-support parameters inside the undersea lab; voice and video; and science data from the seafloor.
120 linear feet of dockage for the research fleet
Compressors for filling air and Nitrox cylinders
Dive locker and scuba equipment service area
72-inch hyperbaric recompression chamber
345-square-foot classroom
Address
FIU Aquarius Reef Base
85932 Overseas Highway
Islamorada, FL 33036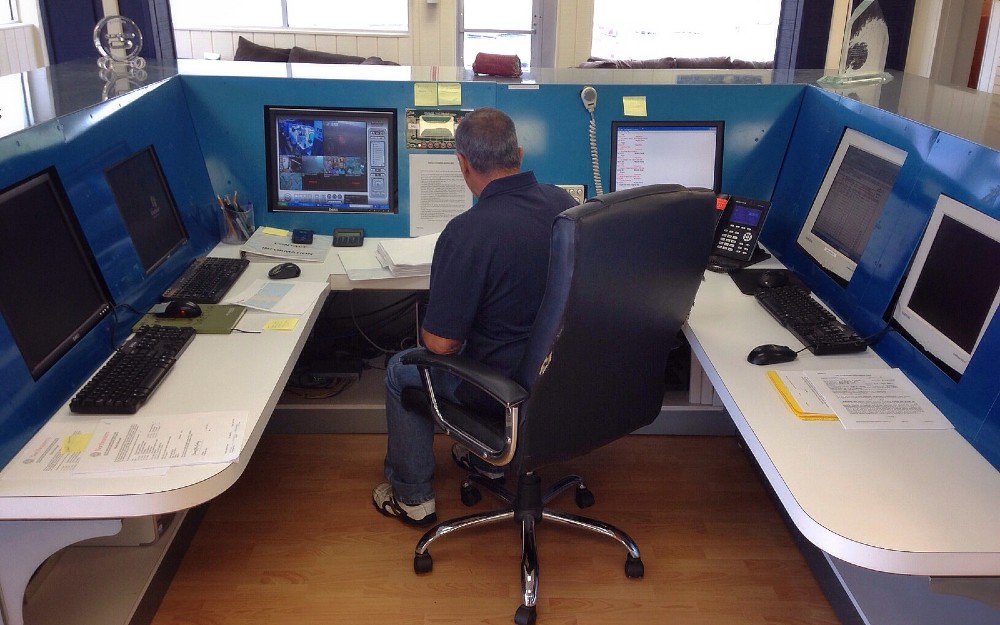 Sponsors & Partners
Through the generosity of our sponsors, we are able to continue to enhance operational capabilities, fund critical research, support student opportunities and inspire ocean advocates through citizen immersive experiences.
We are looking for science, conservation, industry and media partners who share a commitment to advancing marine science, engaging the public through novel educational programming and continuing the human legacy of living and working beneath the sea. We're open to great ideas that enlighten, inspire and result in meaningful change. To learn about sponsorship and partnership opportunities, please contact Thomas Potts.
Special thanks to those of have supported our program: